Visit us on the 2nd Sunday of the month
NEW VIDEO POSTED
Please check http://fgrr.org/index.php/fgrr-gallery/videos/ to see our latest video posts. 
COME VISIT US! Our exhibit is open to the public on the second Sunday of each Month from 11 AM to 4 PM.
Check this website for updates as changing shows and conditions may affect entrance and parking.
THE FAIRPLEX GARDEN RAILROAD
THE OLDEST AND POSSIBLY THE LARGEST GARDEN RAILROAD EXHIBIT
First established in 1924 and moved to its present location in 1935, it was a unique example of craftsmanship utilizing hand-made replicas of real railroad operating equipment; much of which were built by local high school students. Examples of this equipment are on display in the present shop building located in the rear center of the Garden Railroad. Today, there is over 10,000 feet of operating track, double the amount in 1996, and over thirty sections with various operating equipment can be seen operating at any time, especially during the annual Los Angeles County Fair each September. The various trains and trolleys operate past several scenes depicting California history from the 1850s to present day, and wander through the mountains, over the lakes and streams, and through the gardens. The Fairplex Garden Railroad has been featured on Public Broadcasting System (PBS) television and in the hobby magazine Garden Railways, as well as many international publications in England and Europe.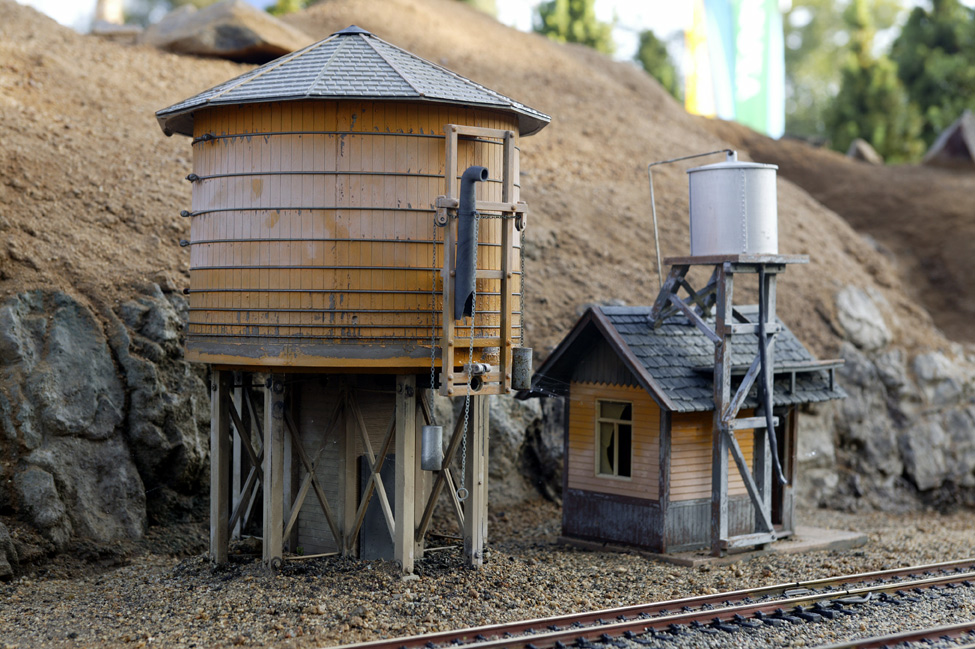 Garden Railroad News & Videos