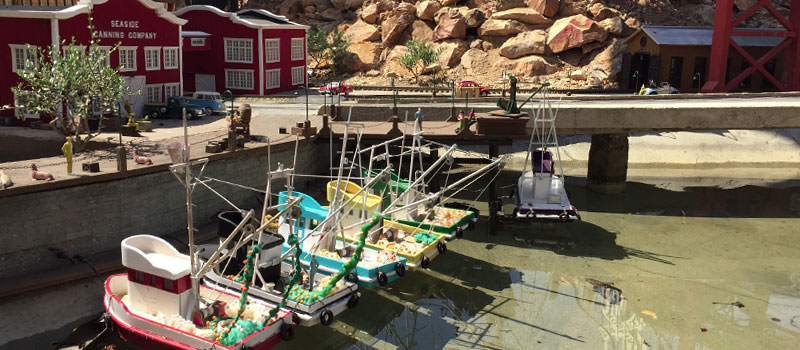 Seaside — A California Coastal Community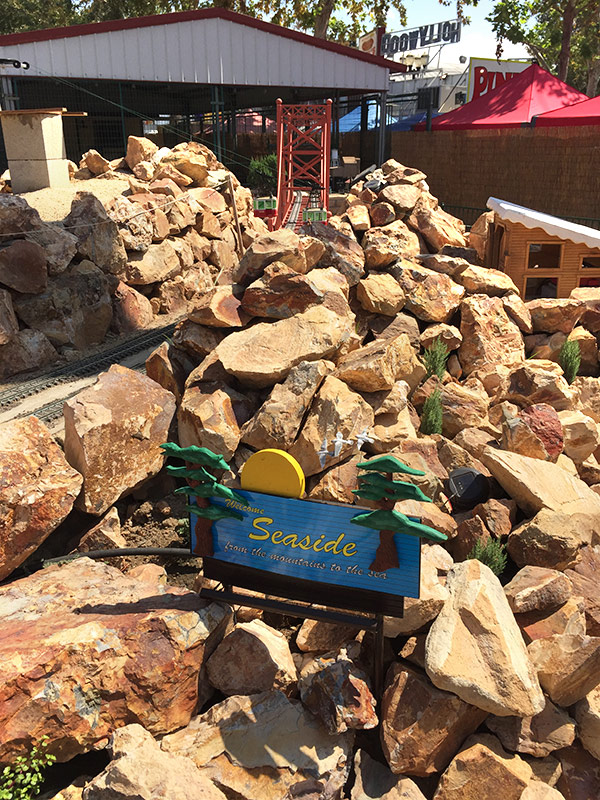 Volunteers have been hard at work on the multi-year project called Seaside Corner. This scene will be completed before the 2018 L.A. County fair, but there's plenty of progress to see as this replica California coastal town takes shape.
The completion of each phase is scheduled to coincide with the annual Fair:
2016 — the old foundation was removed, new lower rock hardscape was created, rail and trolley lines were built, models depicting a pier and wharf were installed, and a cannery building was erected
2017 — development of the town, fishing fleet, mountain transition and ski gondola
2018 — refinement of the high mountains which will include a ski slope and snow play areas
For a closer look, visit the garden railroad on public run days or during the L.A. County Fair.
Projects like this are happening throughout the year and any volunteer can be a part in the fun. Join the FGRR and experience first-hand one of the best garden railroads in the world.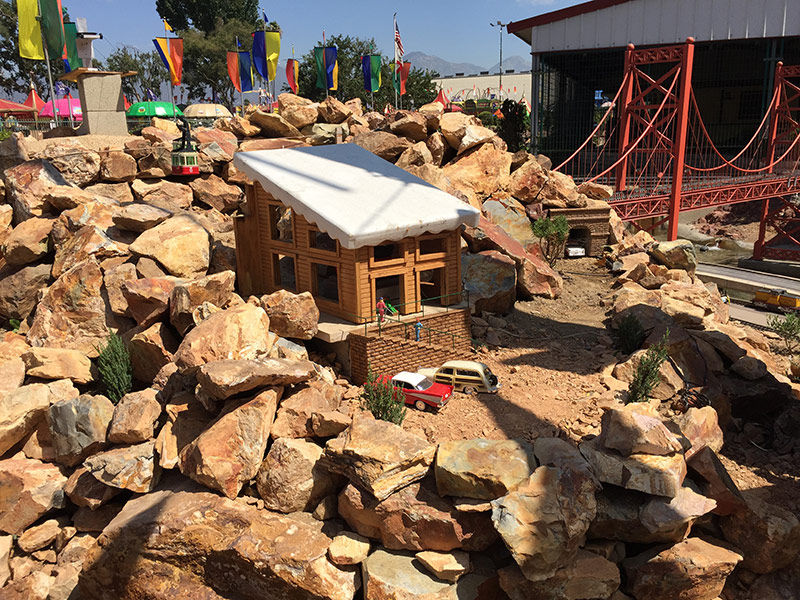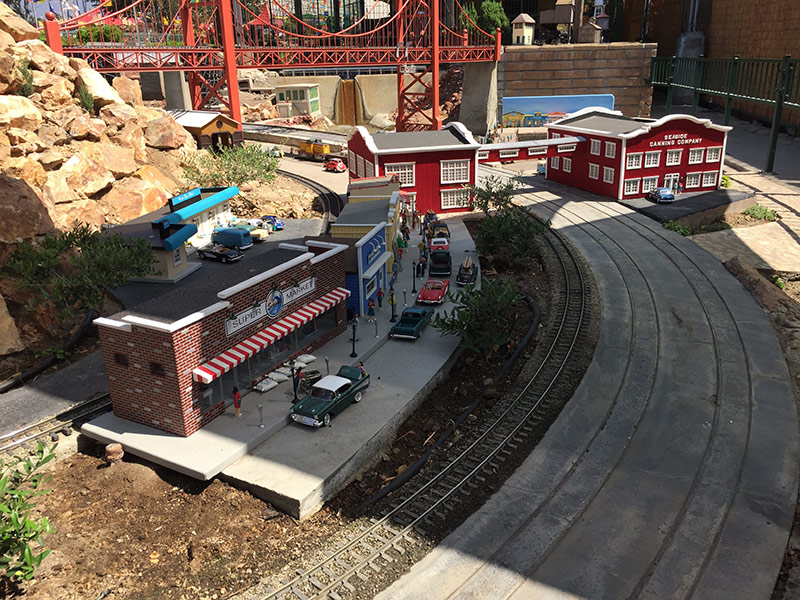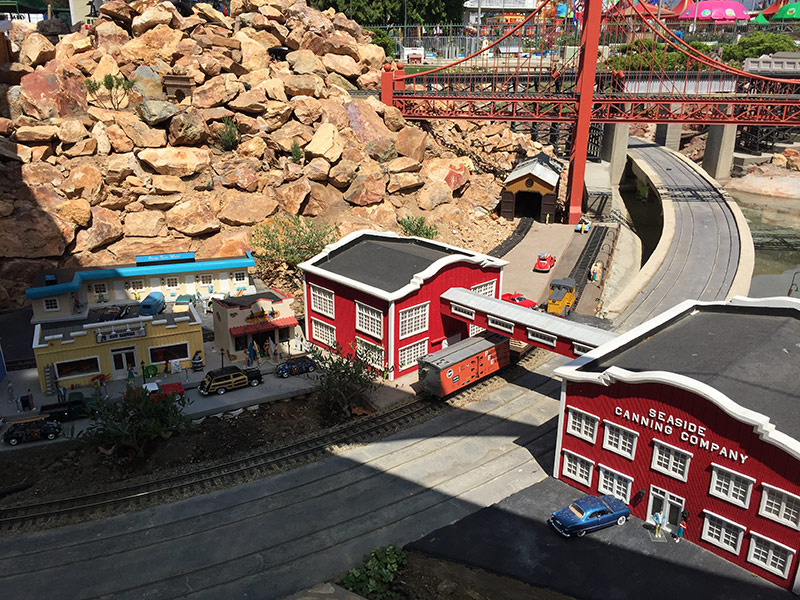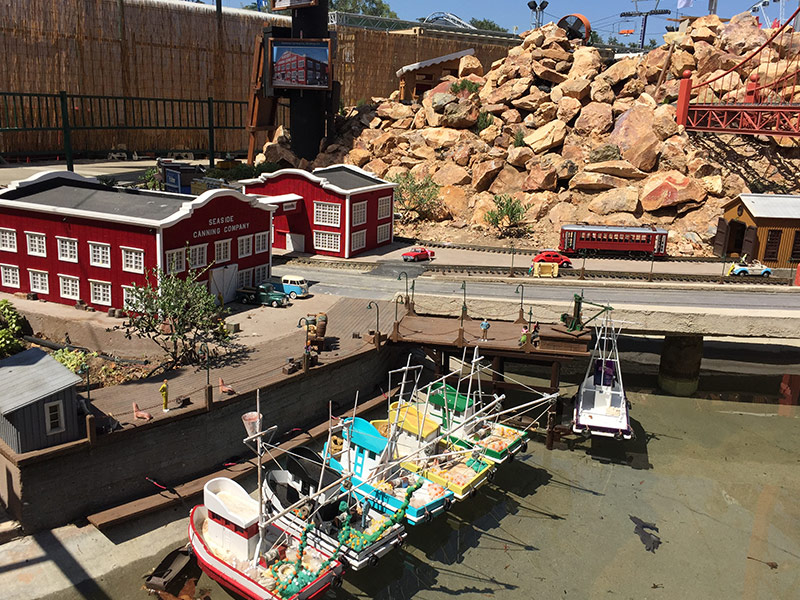 Early Development