The Garden Railroad volunteer crew is responsible for all aspects of the layout—from the maintenance and operation of the trains to the landscaping and construction work necessary to keep things in peak condition for the fair and special events.
One of the primary objectives for 2016 is to introduce modern technology in areas that make sense. Technical Committee leader, Karl Wilvert, along with other committee members have identified areas of opportunity and have mapped out a plan for improvements that will make the attraction easier to manage and maintain.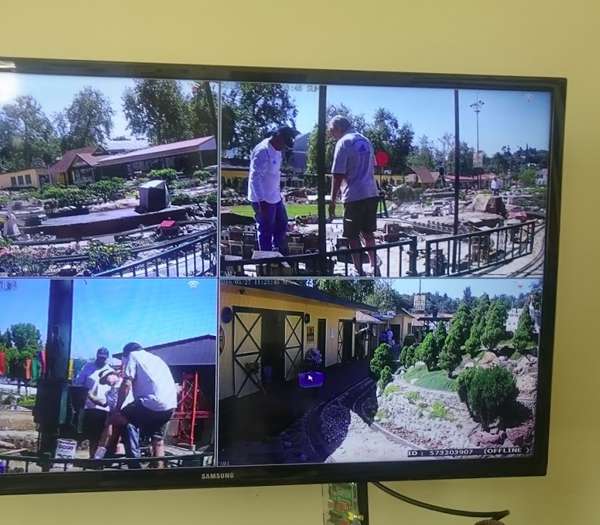 First view during testing of camera system to be used in the operations cab.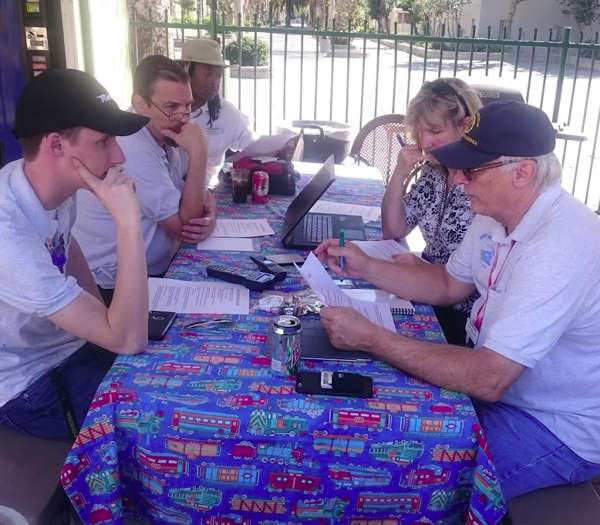 The Tech Committee has been formed to evaluate our technology needs as we move forward.
The volunteer team recognizes the historical value of the Railroad and works carefully to preserve its integrity. Supporting the mission of the FGRR and providing the best experience possible for Fairplex visitors is the driving force for any of the modernization projects undertaken.