Our crew access sidewalk had been constructed 1-1/2" above the lawn surface, creating a trip hazard. The sidewalk has been removed and was replaced with a natural stone walk which matches the nearby Mountain Oil Field scene.
Working on a garden railroad is a unique experience—one that differs greatly from other forms of model railroading. Although everything is still a scale representation of a full size railroad, the infrastructure needed to support outdoor model railroading mimics that of a small city.
Fortunately, the all-volunteer team at the FGRR has an impressive background with all of the knowledge and skills to keep this world-class railroad running smoothly. Here are some of the areas of expertise that are part of this unique and diverse group:
Construction
Engineering
Electronics
Electrical
Horticulture
Landscaping
Plumbing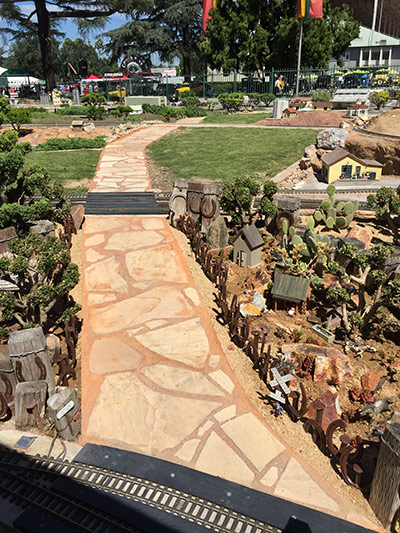 The finished walkway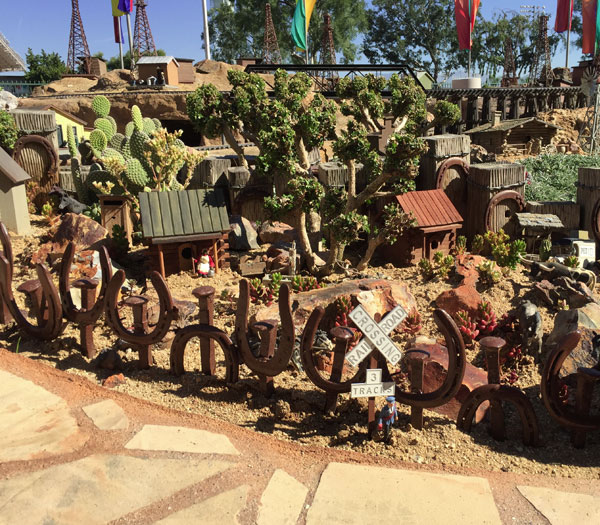 The sidewalk next to Dorothy's scene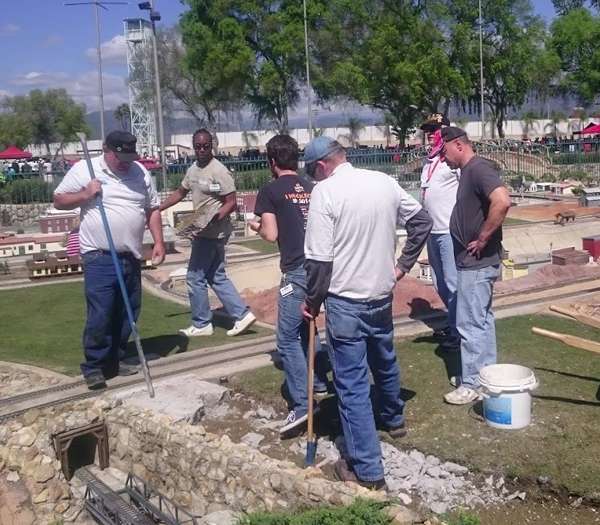 Several volunteers pitched in and the sidewalk was gone in less than one hour!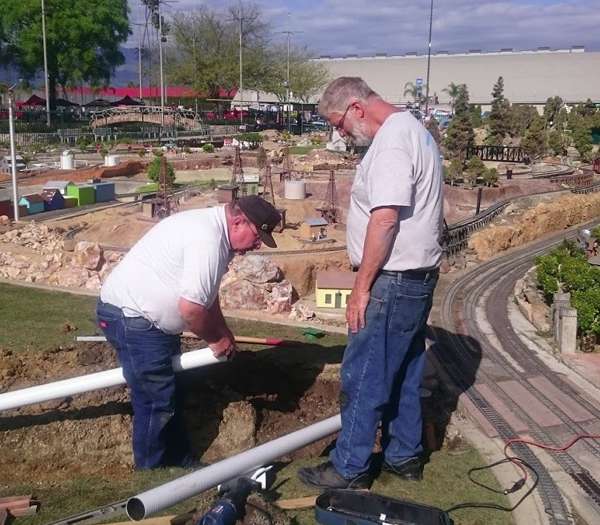 Before the project can proceed, new drains had to be installed. Jim and Doug lay out the drains.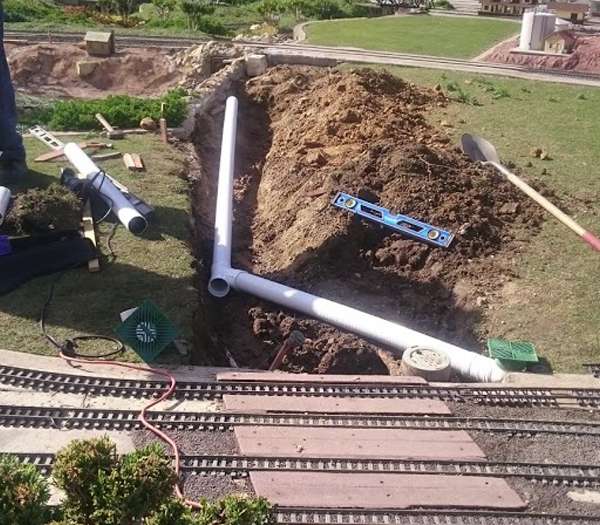 The drains are progressing.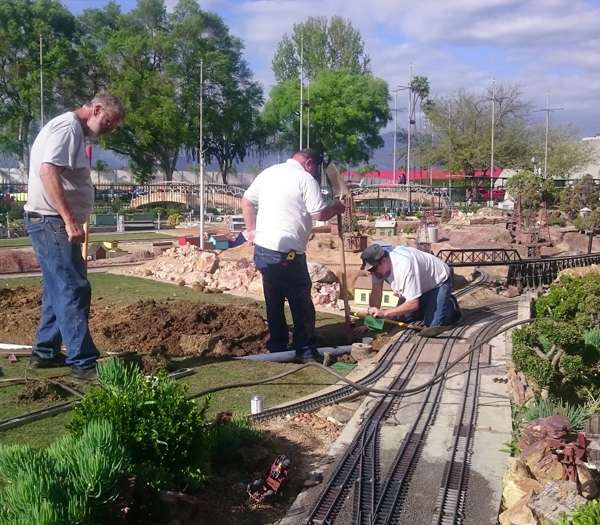 John lends a hand with the final placement.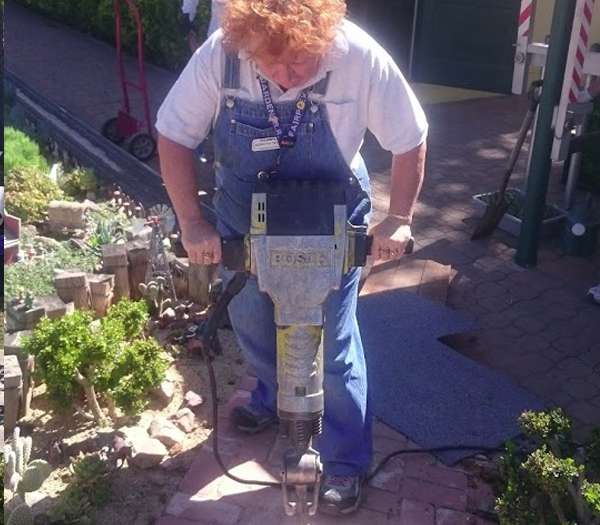 Everyone gets a turn at the Jackhammer. Dorothy tries her hand!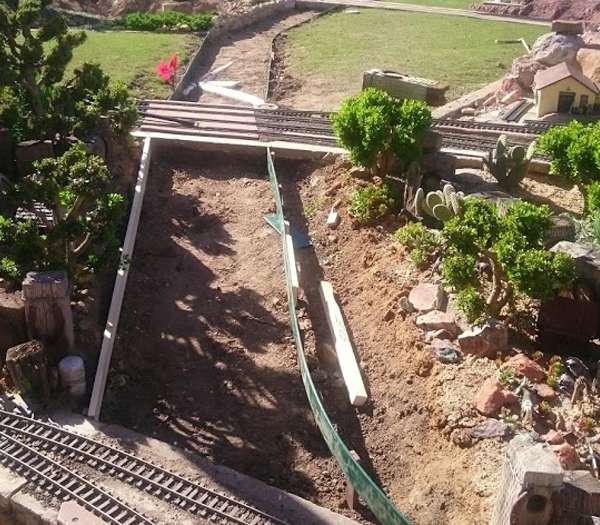 The formed and finished walkway, ready for the concrete sub base which will support the flagstones.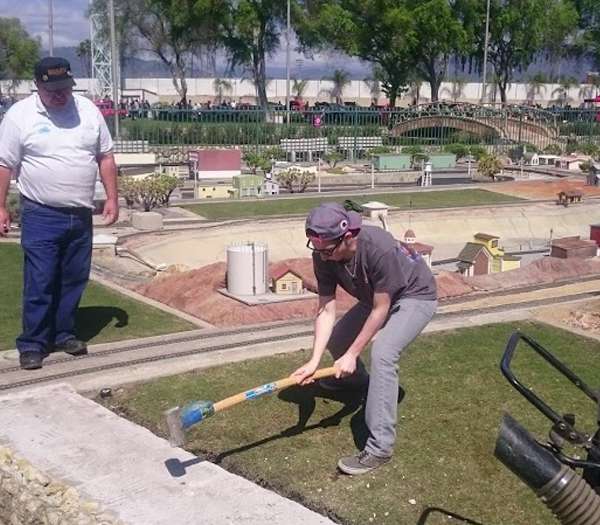 Shaun applies brute force under the guidance of supervisor Jim.